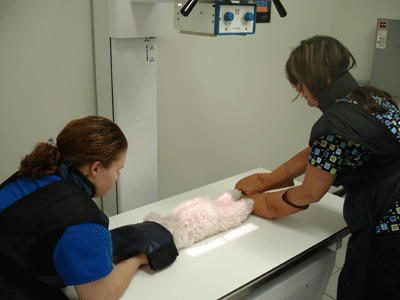 One of the most revolutionary new techniques available in Veterinary Medicine today is the use of digital Radiography. Now radiographs can be taken in 4 seconds, instead of the standard delay for processing and developing in the old method We can take radiographs almost instantaneously with extremely high resolution, and the ability to change exposure, magnify the image and enhance it in many other ways. The radiographs may be read right away, or be transmitted via computer to board certified radiologists. We obtain written reports from boarded specialists within 1 hour in most cases.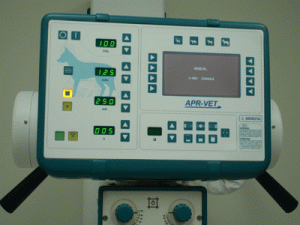 This is our state of the art Digital Imaging Suite.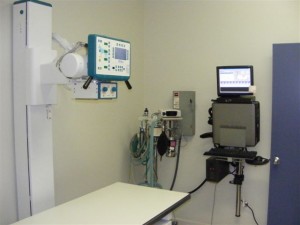 The digital images can be viewed almost immediately, and examined by a Board Certified Veterinary Radiologist in about 1 hour.